Mercury Retrograde in Taurus (10 May 2022)
Know in detail about Mercury Retrograde in Taurus (10 May 2022) and how it will transform the lives of the natives of all zodiac signs. Mercury holds an important position in the domain of astrology. It is the sole planet that stands as the benefactor of communication and trade. The fastest-moving planet generally takes approx 14-30 to transit from one sign. Due to its closest proximity with the Sun, it completes one revolution in a short duration and often gets combust and it retrogrades three to four times in a year.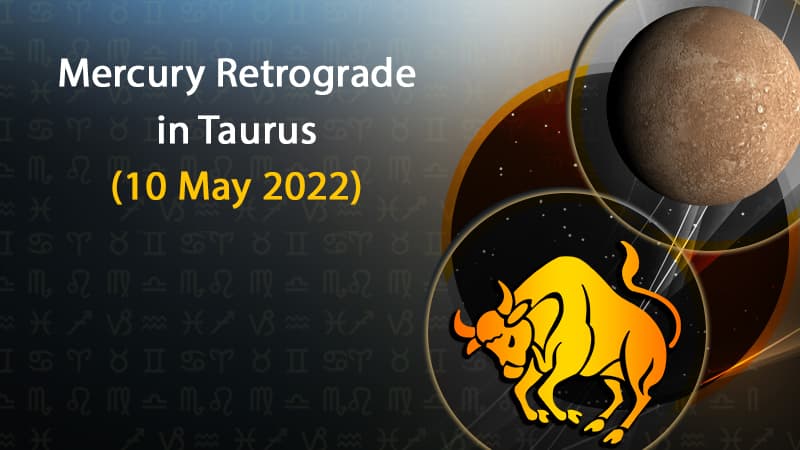 Know The Impact Of Mercury Retrograde On Your Life From Best Astrologers On Call
Retrogression is a motion in which a planet appears to be moving in a backward direction as observed from the earth. It is basically an optical illusion. The transit of the planet is in backward motion during this period. The retrogression process is major because of the speed therefore the intensity and movement of the retrograde planet is high. The retrograde planet generally brings strong impact and results during their transit. They are also potent to give the repetition of things during this period.
Mercury Retrograde in Taurus: Timing
Mercury retrograde brings a major impact on communication. You will have to put extra effort into explaining things and justifying your words. It can also bring challenges in your relationship and can even lead to cheating, betrayal and conspiracy. At times it can also bring some irritable mood swings and insecurities. It can also bring impact on finances especially if someone is dealing with the speculative markets.
Mercury retrograde in Taurus will take place on 10th May 2022 at 5.16 PM and will turn progressive on 3rd June. The results of retrogression are generally interdependent on the position and placement of Mercury in a chart.
हिंदी में पढ़ने के लिए यहाँ क्लिक करें: बुध वृषभ राशि में वक्री
The Predictions In This Article Are Based On Moon Signs. Know Yours: Moon Sign Calculator
Aries
For Aries zodiac natives, Mercury will retrograde in their second house of wealth, family and speech. This period will enhance your concentration and your speech. You will be soft spoken and try your best to convince people around you with your viewpoints. You will not be good at explaining your mind but your thinking will be outstanding and out of the box. You may face some differences and miscommunication with your younger siblings. Your finances will be uncertain and you may have sudden loss therefore avoid investing money anywhere. The servicemen may face some troubles with their subordinates and professional friends. This period will be good for the bankers and accountants, you will be outstanding in your skills which will attract the attention of potential clients. This period will be good for the student natives as their memory will be sharp and they will be quick in grasping things.
Remedy: Improve your relationship with your paternal and maternal aunt and give gifts to them.
Taurus
For Taurus natives, Mercury will retrograde in their rising sign. Mercury in the rising sign gets directional strength and it gets stronger in the bala. Furthermore its retrogression adds power to the planet. This period your analytical skills will be too good and you will be good in your calculations and planning. This period will bring financial abundance and you may earn from your past investments during this time. This period will bring outstanding results for the students especially those who are planning for further studies. You will be able to crack any exam in the blink of an eye with your mastermind and smart calculations. You will be active and will do versatile things during this time. Your high energy and quick thinking may create some mental issues and you may suffer from severe headache and sleeplessness during this time. You may lose some weight during this transit period.
Remedy: Donate green clothes and bangles to young girls on Wednesday.
Gemini
For the Gemini natives, Mercury will retrograde in their twelfth house of expenditure, losses, travels. The lagna lord retrograde in the twelfth house will not be favourable from the health point of view. You will be prone to nerve disorder and vertigo. You may also develop insomnia during this time. There are bright possibilities of relapsing of some past disease, therefore you are advised to be particular with your health check up. During this period your electrical gadgets may flicker and burst out therefore be careful with your cell phones, television, speakers etc. and maintain the current while charging. Your expenditure will be on the higher side and this may bring pressure on your mind. You may work on some projects of the past and try to revive them during this time. You may make some travel plans for leisure during this time.
Remedy: Fill a copper pot filled with green lentils and bury them in a deserted place.
Discover Your Life Predictions With Brihat Horoscope Report
Cancer
For Cancer natives, Mercury will retrograde in the eleventh house of income, gain and profits. This period will bring financial abundance and wealth to you. The unexpected sources will start to pay you and you may also earn from past projects on hold. You will spend a lot during this time on repairing and renovating of things. You may earn with the help of your old friends and business relationships. Those who are dealing with the foreign market may expect some increase in their business. This period will also be a potential one to rebuild relationships with your old clients. You will also revive your relationships with your old friends. This period is potential if you have to resolve conflicts with your siblings.
Remedy: Wear a silver chain with a gold pendant for attracting financial abundance and prosperity.
Leo
For Leo's natives, Mercury will retrograde in their tenth house of profession and career. This period will be good for investing purposes. You can multiply your money during this time. Time will be slow and will bring loads of confusion for the businessman. You may have to deal with repetitive problems and situations in your business. You are advised to be careful with your business partners and associates as some of their activities may bring defamation to your business. Your home comfort and peace will be erratic during this time and there will be loads of misunderstandings between the members of the house. You may make a deal of selling or buying an old vehicle or some household things like a refrigerator, television, music system etc.
Remedy: Feed green fodder to cows for happiness and good luck during this period of Mercury retrograde.
Virgo
For the Virgo natives, Mercury will retrograde in their ninth house of fame, fortune and luck. You will have to work hard during this period since things will be a bit unpredictable. The students who are into further studies may have to go through their entire syllabus again due to their forgetfulness. Your relationship with your boss will not be good and this may bring a negative impact on your image. You may get into frequent arguments with your father and fatherly figure during this period. The businessman may have to make some travel plans for their work however they will not bring any new achievements. However these will be essential to retain the interests of their existing clients. You will have an inclination to go through your knowledge of religion and culture again during this period.
Remedy: Plant a basil tree and nurture it for abundance in your life.
Libra
For the Libra natives, Mercury will retrograde in their eighth house of uncertainties, insecurities and transformations. In terms of finances, this period will not bring favourable results. Also there are possibilities of theft or loss of something valuable during this time. Those who are working in the stock market need to be cautious as their luck will not support much. Also your tentative calculations may fall apart therefore do not invest your fortune in it. In terms of health this period will be fragile, you will be prone to allergies, stress, anxiety and nerves break down during this time. You may have to spend on unproductive things. There may be some hospital bills which will increase your expenditure. This period will be good for students who are into psychology and research studies.
Remedy: Donate stationery and medicines to needy people and children.
Scorpio
For the Scorpio natives, the Mercury will retrograde in the seventh house of marital bliss, partnership and associations. This period will bring some ups and downs in your relationships especially with your spouse. You may face loads of misunderstandings and confusion. You will have a lot of outsiders involved in your married life, which will increase the problems. This period is also not favourable for the health of your spouse. The singles will get good proposals during this time, also there are possibilities of getting some past proposals again. Those who are working into partnership will have to be cautious as there may be some conspiracy against you. Investing money during this period can land you into deceptive deals and losses. You are advised not to lend money as you will not be able to recover the same.
Remedy: Wear green clothes especially on Wednesdays for improving the impact of Mercury.
Get Best Career Counselling With CogniAstro Professional Report
Sagittarius
For Sagittarius natives, Mercury will retrograde in the sixth house of diseases, competition, fights and services. In terms of health this period will not be good for your spouse. They may suffer from some nerve issues, also there is a possibility of relapse of disease. Those who had fights and tensions in their married life will have to face more troubles and fights during this time. The singles will face some uncertainties in their relationship with their fiance. Those who are working in partnership or associations will have a potential period to grow and utilise their past resources for growth and development. This period will bring some good results for the accounting professionals and bankers. You are expected to get an appreciation for your good work and you will make more clients with your outstanding marketing and communication skills.
Remedy: Donate green lentils at the temple for peace and comfort in your relationships.
Capricorn
For the Capricorn natives, Mercury will retrograde in the fifth house of entertainment, progeny, children and education. The students will have a favourable period as their concentration and analytical thinking will improve. You will be good at remembering things and balancing your study pressure. If preparing for competitive examinations then too your fighting spirit will be high and your focus will bring good results. You may get worried due to the ill health of your children during this time. Some of you might start studying the previous courses you left in between during this time. If planning for admissions to foreign colleges then you can try during this period. This period is good to rejuvenate yourself by following your hobbies, interests, passion and studies.
Remedy: Worship Goddess Durga and recite Durga Saptashati every day in the morning.
Aquarius
For the Aquarius natives, Mercury will retrograde in the fourth house of family comforts, land, property and vehicles. You may get your house repaired or get the things re-organised at your place. The ambience at the home may not be the best as there will be communication lapses between the members of the house. This period is potential for investing in land and property you may have planned in the past. Those who are living away from family have bright possibilities of going back home, therefore there will be a change in place of living. You are advised to take care of your mother's health especially if she has been through some chronic diseases as this period will be a bit troublesome.
Remedy: Chant 'Om Namo Bhagavate Vasudevaya' 108 times daily in the morning as it will improve your concentration and rejuvenate your mind.
Pisces
For Pisces' sign natives, Mercury will retrograde in their third house of courage, strength, short trips and siblings. This period will be good for reuniting with your old friends and cousins. You may also choose to go to some destinations with your sibling and friends for a relaxing trip. This period will bring good results for those who are into the media industry, tour and travels and communication sector. Your performance will drastically improve due to the expansive opportunities in your court. You may face issues in explaining your thoughts and mind to your beloved which will bring some disturbances in your love relationships.
Remedy: Recite Vishnu Sahasranamam Path daily in the morning for attaining the benefits of the planet Mercury.
For Astrological Remedies including Gemstones, Yantra, etc., Visit: AstroSage Online Shopping Store
We hope you have liked our article. Thank you for being an important part of AstroSage. Stay tuned for more interesting articles.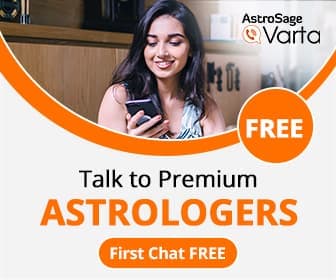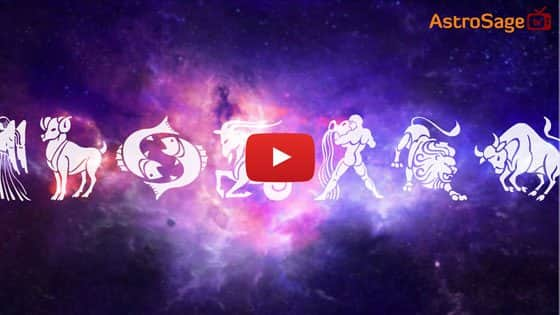 Buy Gemstones


Best quality gemstones with assurance of AstroSage.com
Buy Yantras


Take advantage of Yantra with assurance of AstroSage.com
Buy Feng Shui


Bring Good Luck to your Place with Feng Shui.from AstroSage.com
Buy Rudraksh

Best quality Rudraksh with assurance of AstroSage.com