Mars Transit in Scorpio (05 Dec 2021): Favourable For Which Signs?
Mars is considered a furious and masculine planet by nature. In the horoscope, planet Mars rules courage, confidence and physical urges. Occupation wise Mars represents the military, soldiers, warriors, builders, engineers and real estate business. Famous surgeons also have good positions on Mars in their horoscopes. Mars transit in Scorpio will give strength and powerful desires. Mars is full of passion and after coming in the sign of Scorpio, it can exploit others with the capability of completing the goals by any means. The people who are under the positive influence of Mars will have a strong body and a competitive spirit. They are mainly related to the science field, military, police department, laboratory etc. The person with afflicted Mars in their horoscope behaves furiously, and has a ruthless tendency and can miss use of their power. They're also addicted and one who takes unmeasured risks.
Know The Impact Of Mars Transit On Your Life From Best Astrologers On Call
As such, the natives born with Mars in Scorpio possess the traits of Mars. They have physical endurance and stamina, full of force in fashion, more energetic and dominant with an inclination towards accepting challenges in life. Such natives do not feel satisfied with compromises and try to set their own rules. The transit of Mars in the sign of Scorpio will take place on 5th December 2021 at 5:01 AM to 16th January 2022 at 15:26. Let's see the impact of the transit of Mars in Scorpio on all the zodiac signs:
The Predictions In This Article Are Based On Moon Signs. Call best astrologers on phone and know in detail about the impact of Mars Transit on your life.
हिंदी में पढ़ने के लिए यहाँ क्लिक करें: मंगल का वृश्चिक राशि में गोचर
Aries
For Aries moon sign, Mars is the Lord of the first and eighth house and is transiting in the eighth house of the occult, sudden loss/gain of an inheritance. During this transit, you may face difficulties in attaining your goals. You may also feel that the people who do not want to see you prosper are planning and plotting against you. your family members may not understand you properly and you may remain impatient due to poor performance in spite of putting in hard work. This in return may cause restlessness. It is important for you to focus on your work during this period and take care of your health too. Married couples might feel a lack of happiness in the relationship and you may not get the desired response from your partner. Try to be soft-spoken and mature as much as you can. Couples who desire to marry will need to wait for some more time.
Remedy: Worship Lord Shiva and donate him wheat.
Taurus
For Taurus moon sign, Mars is the Lord of the twelfth and seventh house and is transiting in the seventh house of partnership and marriage. In order to make your married life blissful, you are advised to talk openly to your partner. This period is not very favourable for dealing with others including your spouse. Your egoistic approach might spoil relations. Financial position May also be a cause of concern. Some of you may be planning to borrow money. Problems in life make you hot-tempered and your speech and approach will become harsh. Relations with in-laws may get hampered too. You will have to feel the potential of hard work and you will face all the challenges with courage and confidence. It is advised not to exert an overload of work. You should focus on your Family relations more and you need to be careful while making friends. Students will need sincere efforts in maintaining focus in the routine academics and they will succeed in going abroad for higher studies with their own hard work and sincerity. Healthwise your health conditions will remain moderate and blood-related issues may disturb you. You are suggested to take medical help.
Remedy: Worship Lord Hanuman and offer him sindoor
Gemini
For the Gemini moon sign, Mars is the Lord of the eleventh and sixth house and is transiting in the sixth house of debt, enemies and daily wages. Hard work and efforts made in the past will bring positive results during this transit. This transit will keep you full of liveliness and enthusiasm. Do not waste your energy on hot and unnecessary arguments. If this energy is converted into positive action; the results will be much better in your favour. You will make productive results out of your hard work and efforts. You will be positive all day to start a new venture. Your Luck seems in favour and you need to take care while giving your opinions to others. Students will succeed in competitive exams. You can also initiate new career courses. Health is likely to improve. This is a good time to start exercising daily as it will help you to remain fit.
Remedy: Donate red sandalwood on Tuesday.
Cancer
For the Cancer moon sign, Mars is the Lord of the tenth and fifth house and is transiting in the fifth house of love, romance and children. relations with family members may not be cordial up to your expectations. You may have to face the problems at your professional front. Opponents will try their level best to create an unpleasant atmosphere at the workplace. financially you are advised to try to keep your expenses under control as you may face difficulties in paying for your debt later. The health, behaviour or performance of children should be taken care of. You will keep your surroundings positive and you will be able to improve your position during the transit. You will have soft conversations which will lead you to success. Travel is on the charts. Personally, you may feel distant from your spouse due to some miss understanding. Hence, you will need to keep your communication peaceful in marital and family matters. On some occasions, the emotional turmoil is because of distance in your love relationship. Love life will remain stressful due to the difference. Hence, you will need to find a third person to solve the issues.
Remedy: Donate jaggery on Tuesday.
Leo
For Leo moon sign Mars is the Lord of the ninth and fourth house and his transiting in the fourth house in movable assets, comfort and mother. In your personal life, this thing can be said as exciting for you as you will spend a good time with your family. In professional and business life things will start getting into your favour. This is an auspicious time for building a residential property when you are purchasing a new car. You will receive considerable profit for multiple investments. For students, there are chances that you may have to face some obstacles in your path therefore you should avoid joining a new course or pursuing a new degree. The health of the native will remain average, but you may feel tired physically and mentally. Hence, you need to avoid unnecessary stress and do exercise for fitness.
Remedy: Wear silver bangles on your wrist.
Virgo
For the Virgo moon sign, Mars is the Lord of the eighth and third house and is transiting in the third House of courage, siblings and trips. Transit of Mars will prove to be encouraging for you and it may also prove rewarding for you. Your creative approach will bring positive results this month. This is the month when some of you may have some inventive ideas in your mind to make your career and financial position strong and sound. Financially, this period will give you good results and you will progress in all your endeavors. Personally, Your main concern will be your life partner. You will face problems in your relationship and you may get stressed due to loans if any, but the period will end soon. Be alert and careful while using any tools. Your family relations in marital life will remain harmonious and you can take a short trip with your close ones. Academic progress will improve during this transit and you can enjoy a new course as well. Some past health issues will start recovering and make you relieved. You can expect some positivity during this time when your confidence level will remain at its peak in daily tasks.
Remedy: On Tuesday, wear Anantmool roots on your arm or neck.
Libra
For Libra moon sign Mars is the Lord of the second and seventh house and is transiting in the second house of wealth, family and speech. During this transit, you might feel excess aggression during this transit which may spoil the relationship with the person around you including your family member, friend circle and colleagues etc. This transit of Mars is auspicious and you should manage the situation even if you have a disagreement with your relatives and friends circle. marriage can delay due to unseen problems. Try to manage your relationship with respect and love. Those who are looking to relocate abroad for education or professional life will be happy to know that everything is in their favour. In your romantic life, your partner or spouse will support you greatly in any endeavor that you undertake. however, you need to be cautious about your health, it is advised to avoid stress in any way.
Remedy: Offer wheat or gram on a Shivling on Tuesday
Scorpio
For the Scorpio moon sign, Mars is the Lord of the first and sixth house and is transiting in the first house of self and personality. Be careful while taking any decision regarding finance or investment. You may feel disappointed due to failure in your effort which may develop irritation and jealousy with others. This period will create a little trouble in your financial matters also. Some financial losses are also seen. You may face situations at your workplace that might be a bit tough to handle. Who will need to work really hard to get rewards for your target. Try to avoid business trips as they may not reach the desired fruits. During this transit, this period of time is also positively going to increase your happiness and it will be in good health and spirit. It is a favourable time for buying property, vehicles, or other materialistic things.
Remedy: It will be beneficial for you to donate copper and red flowers.
Sagittarius
For the Sagittarius moon sign, Mars is the Lord of the fifth and twelfth house and is transiting in the twelfth house of expense, salvation and mental tension. you will feel energetic but anger may be the cause of trouble in most of the cases in your relation with your close ones or with your social circle as well including friends. During this transit, you have to keep a sharp eye on your enemies. You may also have a strong urge for achieving materialistic and worldly desires. Married couples may develop some misunderstanding causing disharmony in married life due to your aggressive attitude. You may also get a chance to travel or settle abroad. You will face challenges and obstacles during this transit and there are chances that delays and confusion can arise. It is advised to trust yourself and be confident. Respect your parents and take care of them, give extra care to your health.
Remedy: Chant the beej mantra associated with Mars.
Capricorn
For Capricorn moon sign, Mars is the Lord of the fourth and eleventh house and is transiting in the eleventh house of income gain and desire. The transit of Mars will be favourable. This transit will prove to be beneficial and will be able to yield favourable results. For lovers, This period is not favourable and some misunderstanding may creep in the relationship. You may feel satisfied and your health will be generally good. Friends will prove to be helpful and family life will be pleasant and you can expect respect and recognition. You will have to respond to your opponent as well during this time so that it will keep you busy. Students who wish to get admission abroad will succeed during this time and you may face some initial difficulties while joining a new course of study. However, you should keep patience and keep making a sincere effort. You need to follow strict discipline towards your health. There are chances of some minor seasonal health issues. You should do a routine health check-up during this phase.
Remedy: Use silver utensils regularly.
Aquarius
For the Aquarius Moon sign, Mars is the Lord of the third and 10th house and is transiting in the 10th house of career, name and fame. During this transit, you will get success in your endeavours, yet you may not be satisfied with the achievement in your professional form due to the transit of Mars. You will get full respect and recognition at your workplace and you should also be alert at your workplace as some of the working places illegally plan against you. Do not under way you are enemies. Avoid the company of a wicked person. you Will feel responsible inside and confident outside. It is the correct time to work upon your expression of ideas. Give your best and enjoy your work during this transit.
Remedy: Donate pomegranate to poor and needy people.
Pisces
For the Pisces moon sign, Mars is the Lord of the second and ninth house and is transiting in the ninth house of luck, fortune and religion. to maintain a healthy diet and exercise regularly to keep yourself fit. Taking a trip with your life partner will grant refreshment to your marital life. Finances will remain stable and you can think about long-term investment. students can expect the best performance at the academy. This is a favourable phase to join your training or course. You will be able to maintain good health. Your healthy life will help you upgrade your social status. This time is also favourable for you to travel abroad with your partner spouse on a wonderful trip. pleasures can increase in the mean and you are also expected to get surplus profit and gain from more investment which is seen favourable to.
Remedy: Donate red lentils on Tuesday.
We hope you have liked our article. Thank you for being an important part of AstroSage. Stay tuned for more interesting articles.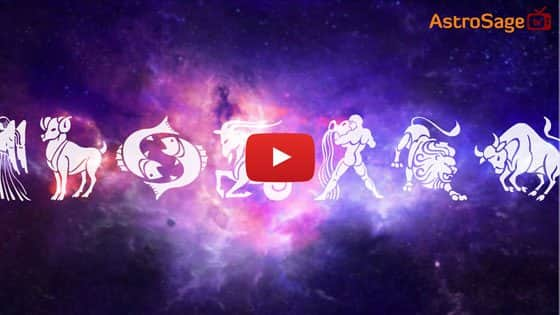 Buy Gemstones


Best quality gemstones with assurance of AstroSage.com
Buy Yantras


Take advantage of Yantra with assurance of AstroSage.com
Buy Feng Shui


Bring Good Luck to your Place with Feng Shui.from AstroSage.com
Buy Rudraksh

Best quality Rudraksh with assurance of AstroSage.com