Mars Transit in Scorpio: 25 December, 2019
Mars, the red planet, is also known as the son of the earth. It also acts as the significator of property. Natives who wish to build or buy any property and are associated with real estate and construction business should have a strengthened Mars in their respective Kundali. An individual who is under the influence of Mars is usually hot headed, proud, stubborn and disorganized. However, its beneficial effects provide vivacious will power to an individual, which helps him/her to take the toughest of decisions. Apart from this, the positive placement of this planet in one's Kundli also makes him/her a good sports person. It is the ruling lord of Aries and Scorpio zodiac signs and Yog Karak for Cancer and Leo zodiac signs. The Nakshatras associated with this planet are Mrigshirsha, Chitra and Dhanistha.
Impact of Mars in One's Conjugal Life
While examining one's marital life, the placement of Mars is also taken into account specifically. Its positive placement provides marital bliss. The relationship sustained with our brothers is also determined by Mars, which is why help should be offered to them in order to obtain the blessings of this specific planet. It is advised to observe the necessary remedies to pacify Mars, in case it is negatively placed in your Kundali.
Remedies To Pacify Mars
In order to pacify Mars, it is advised to wear a good quality Coral Gemstone on a Tuesday during Mars' Hora or Nakshatras.
Hanuman Chalisa should also be regularly chanted to pacify this planet.
The Mars Beej Mantra which is, "oṃ krāṃ krīṃ krauṃ saḥ bhaumāya namaḥ"/"ॐ क्रां क्रीं क्रौं सः भौमाय नमः" is also effective for pacifying the planet Mars.
The Timing of Mars Transit
On Wednesday, 25 December 2019, the fiery and masculine planet will make its transit in Scorpio at 20:26 in the night. It will remain posited in it until 02:45, Saturday, 8 February 2020. The impact of this transit will be seen on all the twelve zodiac signs. Let us have a detailed look at these impacts in each and every sign.
हिंदी में पढ़ने के लिए यहाँ क्लिक करें
This prediction is based on your Moon Sign. Click Here to find out yours.
Aries
The transit of Mars will take place through your eighth house. In this duration, you may face difficulties in attaining your goals. You may also feel that the people who do not want to see you prosper are planning and plotting against you. However, some percent of truth may be present in your thoughts as your colleagues may actually conspire against you. Focus should be more on work and less on the politics that run in the office. Business professionals should be careful about financial matters. Difficulties pertaining to the health may also crop up. Working rigorously will give birth to mental as well as physical problems. You will not be able to put forward your viewpoint in front of family members. Thus, it will be better for you to speak less during this period. Speaking about your love life, then your hot headed nature can create distance between you and your partner. Make attempts to strengthen your love life and keep a tab on your anger.
Remedy: Worship Lord Shiva and donate him wheat.
Taurus
The seventh house will host the transit of Mars while in its transitory motion. This specific house provides about the impending partnership ventures which are yet to take place in one's life. In order to make your marital life blissful, you are advised to talk openly to your partner. The transit of Mars may also fill your heart with pride. Due to this change in your behaviour, your life partner and family members will also witness a difficult time. Natives who have a weak Mars in their respective Kundalis are advised to observe Mantras associated with the pacification of the planet. Talking about your health, stomach problems may trouble you during this period. You may also experience insomnia due to mental tensions. Meanwhile, great profits are likely to come into your hands because of your business. Works done by you will help you to earn good remarks from your seniors. It will encourage you further to work in a more efficient manner. However, keep in mind that you are solely responsible for the outcomes of your own tasks, and consequently should think twice before pointing your finger at someone else.
Remedy: Worship Lord Hanuman and offer him Sindoor.
Gemini
The significator of courage and might, Mars will be transiting in the sixth house of Gemini natives. Consequently, you will obtain positive results in many spheres of life. Certain changes will be a part of your behaviour but you will be able to keep a tab on your anger. Your energy and dynamism will bring positivity in the lives of people who stay around you. Business persons and job holders will get rewarding results with the help of their radical thinking skills. If you think you are lagging behind due to certain faults, then you may work on them to move forward in life. Your optimistic nature will allow you to take certain decisions pertaining to the future. The way in which you get things done will be pleasant and luck will also remain by your side. Student natives can meditate to improve their concentration power. Those preparing for competitive exams will get the assistance of a close friend. Minimal effort on your part will also help you to set foot on the path of success. Thus, this time period will be favourable for the natives of Gemini.
Remedy: Donate red sandalwood on Tuesday.
Cancer
The fifth house of Cancer natives will be occupied by the red planet during its transit. It will bring the gift of positive energy in your life and you will be able to complete your tasks on time. If any assignment had been kept on hold, then it will get completed during this period. The importance of time will be acknowledged by you during this while. On the familial front, you will remain quite active. If your parents are facing any problem, then you should spend time with them. With the aid of your communication skills, you will be able to cheer the people who are a part of your social circle. However, you may also wear a rude demeanor while coming into terms with an unjust situation. If you run a business, then your subjugates will be happy by witnessing your happy go lucky nature. You will also take good care of them. Job holders will get credits for a task which has been done in the past. Conjugal life will remain prosperous but children will be a reason of your concern. Cancer natives may also have to take some important decisions of life during this while. Since the fifth house is also the governor of knowledge and intellect, student natives of this sign will be seen making attempts to learn new things.
Remedy: Donate jaggery on Tuesday.
Leo
Mars will be transiting in your fourth house, which is why it is necessary for you to remain cautious all this while. Negative circumstances may be encountered but you should always remember that life is composed of ups and downs. They only help you to become more experienced in life. Until and unless situations are not in your favour, you should stay calm and not lose your cool. Health should also be taken good care of as you are likely to suffer from mental stress and heart problems. Societal life is expected to remain good. It is quite a probability that an old friend of yours will offer you help. But, family life will remain stressful. Property related matters may create fights between family members but an elderly member of the family will put an end to the clashes. In this time, you will also remain lost in your own world. You will try to paint a beautiful future with your imagination, but doing this is not right for you. Try to stay in the present and try your level best to beautify it as it will automatically make your future better.
Remedy: Wear a silver bangle on your wrist.
Virgo
The red planet will launch in the third house of your zodiac sign, which also happens to be the house of might and courage. This transit will prove to be quite promising for you. Married natives will obtain rewarding outcomes. You will also get enough time to spend some romantic moments with your partner. However, the health of your life partner may also remain in low spirits. Differences crippling the conjugal life of wedded duos will also come to an end. Economic situation may be a reason of your concern, but your income is likely to increase during this time which will eliminate your worries. Housewives may please their husbands with the aid of their excellent culinary skills. Because of expertise provided by a relative, business persons are most likely to earn profits. The sharp intellect of student natives will leave a good impression on the mentors. A certain teacher of yours may praise you in front of your parents. Many positive results will come forward in your life during this transit, but you should not let your ego take over your personality. Just like a tree filled with flowers always remains down to earth, you should also own the same mantra to lead life in a balanced manner.
Remedy: On Tuesdays, wear Anantmool root on your arm or neck.
Libra
The planet Mars will move through your second house. This particular house is also hailed as the house of income. One's speech is also navigated through the aid of this house only. Moving on, this transit will also introduce certain challenges to your family life. You will go against the principles of your family to get a particular thing done which will be disliked by the elderly members. If you believe that you have taken the right decision, then stand by it and try to interpret the same to your family members. On the economic front, you will obtain propitious results. Profits will be obtained from such sources from whom you could not have possibly imagined. As far as married life is concerned, then your relationship with life partner will remain blissful. Meanwhile, some natives of this zodiac sign are likely to experience delays in marriage. During this time, you should take any decision after consulting your elders. If you have this notion that whatever decision you take is right, then it is completely wrong. Decisions once taken cannot be reverted.
Remedy: Offer wheat or gram to a Shiva Linga on Tuesday.
Scorpio
As the transit of Mars is primarily taking in your zodiac sign, it will remain posited in your ascendant or first house. It is known as the house of self and provides information about one's health, physique and self knowledge. Your creativity will be at its peak while the planet Mars makes its transit in the house of self. Student natives will excel in their studies in this duration. Self confidence will remain elevated. However, you are requested to speak cautiously as words spoken in excitement might have the propensity to hurt your friends and relatives. Your prudence will help you to get out of controversial situations at workplace. Business persons should not allow their relatives to interfere in their professional life. You will remain aware of your health and also take measures to keep yourself fit. Scorpio natives are also advised to give closure to their impending tasks for a better future. The importance of time should also be acknowledged.
Remedy: It will be beneficial for you to donate copper and red flowers.
Sagittarius
The twelfth house of your zodiac sign will be hosting the transit of Mars. During this transit, you are likely to face mental tensions which will create hurdles in getting things done. During this while, you won't find anyone guiding you in the right path, which creates challenges in life. It is advised to believe yourself rather than others. You will feel uneasy in front of your family members because of your incapability to make your viewpoint clear in front of them. As far as married natives are concerned, they will receive the support of their respective life partners. Health may start to decline, but once you attain mental stability, you will start working on the betterment of your health. Attention should also be paid towards children during this period. A religious journey may also be planned so as to purify your mind and soul. Natives who wish to take a long distance trip will get propitious outcomes from this transit. Overall speaking, this transit will bring forward mixed results for the natives of Sagittarius.
Remedy: Chant the Beej Mantra associated with Mars.
Capricorn
The planet Mars is transiting in the eleventh house of your zodiac sign. Hailed as the house of profits, the red planet's transit in this house will prove to be beneficial for more than one aspect of your life. Buying a new property will be profitable and the rewards will come to you in the near future. Market may remain down but profits will keep flowing into your hands. Natives who had been planning to buy a house from a long period of time may get success. At workplace, you will perform well and maintain a good relationship with your senior officials and co-workers. The positive changes in your thoughts will make you the centre of attraction amongst people. A careless attitude pertaining to the health may create bigger problems for you. By being the owner of a healthy body and mind, no one can stop you from ruling the world. Married natives will witness a propitious time. Life partner will understand you even when you are silent. If you stay away from your spouse, then you may pay him/her a visit during the time when Mars remains posited in the eleventh house of the zodiac sign.
Remedy: Use Silver utensils regularly.
Aquarius
The tenth house of your sign will be resided by Mars during its transitory motion. One's profession or Karma is signified by this house. As the red planet enters this house, your confidence will boost up and you will try to perform in a noteworthy manner in each and every sector of life. Works done in the present will also provide betterment to your future. However, certain deeds of the past may keep troubling you but it should always be remembered that the past should not be pondered upon much. It will only contribute to your mental stress. Speaking about your familial life, you may go out with the junior members of your family in order to please them. A certain relative may also come forward to help you financially. Natives who are into business will get the fruits of success through some projects and schemes implemented in the past. Praises may also get showered upon you because of them. Individuals belonging to the Aquarius zodiac sign should also pay some heed to their mental health. You should also learn to tackle the challenges on your own rather than depending on someone else to solve them. Problems will keep ushering in if you develop the habit of relying on others. Apart from studies, student natives are also advised to spend some of their time in sports.
Remedy: Donate Pomegranate to poor and needy people.
Pisces
The house of religion, i.e. the ninth house will be occupied by the planet Mars during its transitory motion. Your intelligence will be questioned during this period of time. To ensure the security of your future and make your life systematic, some important decisions may have to be taken. In case you are worried that you will end up taking the wrong decisions, then seek guidance from your spouse or parents. This time period will also be disadvantageous for your well being. Maintain a healthy diet and exercise regularly to keep yourself fit. Mundane results will be witnessed by wedded duos. Taking a trip with your life partner will grant refreshment to your marital life. On the societal front, you will perform well. Friends will turn out to be of great help during this time and also help you to find your way out of problematic situations. Interest will be taken in religion and you may also take fancy in reading religious texts. Taking note of all the calculations mentioned above, it can be said that the transit of Mars will be favourable for the natives belonging to the Pisces zodiac sign.
Remedy: Donate red lentils on Tuesday.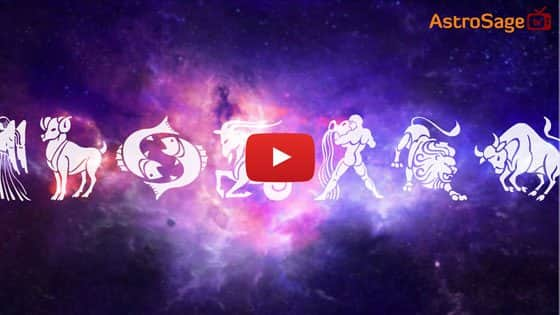 Buy Gemstones


Best quality gemstones with assurance of AstroSage.com
Buy Yantras


Take advantage of Yantra with assurance of AstroSage.com
Buy Feng Shui


Bring Good Luck to your Place with Feng Shui.from AstroSage.com
Buy Rudraksh

Best quality Rudraksh with assurance of AstroSage.com