About Reiki : The Ancient Art of Healing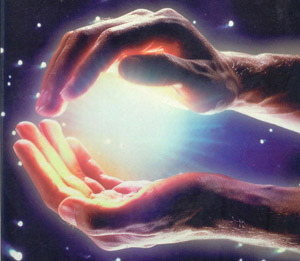 The origin of Reiki can be traced long back in the annals of history. But in the late 1800 that Dr. Mikao Usui, revived one of these oldest sciences of healing. In order to give logical base to the science of healing he travelled to the far-corners of world from India to USA. However, after studying Buddhist literature in Sanskrit he was finally able to explain the holy methods used by Christ in order to heal the people.
Later he returned to Japan and visited various Buddhist sects and gained knowledge about healing the body and mind at the same time. It was in the Zen Monastery in Kyoto where he stayed for a long time and studied Indian Buddhist Sutras written in Sanskrit. It helped him explain various unexplained sutras of healing.
Reiki, over the years has proved its utility in healing complications related to mind and body. It has a long history of healing people suffering from various types of illness and disorders which was difficult to cure in modern sciences.
It is very interesting to know that the traditional healing art from Japan comfortably and readily got recognition and worldwide acceptance around the world.
Basic Principles of Reiki
Reiki is based on few principles that form the pilliar of this system of healing they are:
Just for today, I will not get angry: Anger creates serious blockages in one's energy. Reiki helps in removing anger blockages which have accumulated in the body over years.
Just for today, I will not worry: Anger is related to with past and present and worry has relationship with future events. It fills one's mind affects the capacity of soul
Just for today, I will be grateful: Very simple things such as thanking a person and act of forgiveness do a wonder.
Just for today, I will do my work honestly: Earn a respectable living, live a life of honor: Working honestly to earn respectfully helps in the process of healing.
Just for today, I will be kind to every living thing: Do few simple things such as honor your parents, honor your teachers, and honor your elders.
Reiki if used properly in a true spirit can be used to cure physical, mental and emotional ailments. Reiki energy can be used to repair any form of emotional or physical state.
However, it is not that effective if client does not trust the methods in Reiki and not ready to comply with the methods.
Hand Method in Reiki
In this method person will lie down straight on a couch. No massage activity is conducted on the body. The practitioner places his hands on different points of the body to channel the Reiki energy through these points. This method can be used on any part of the body which injured or requires healing.
Distant Healing Method in Reiki
This is the second level of Reiki training which trains practitioners to send Reiki energy to related person sitting at a distance. There is no physical contact between the recipient and the practitioner involved in this method. This method is not bound by time and space.
Whole Body Treatment in Reiki
In this method practitioner lie down on the table. He meditates for some time to meditate and prepares for the process of treatment. Around 12-20 positions are used to cover all the points of the body and the process lasts for 45-50 minutes.
Localized Treatment in Reiki
This method is very helpful to treat recent injuries. As it targets the site of injury. Know more about Reiki, with us on AstroSage.com and live a life that is free of suffering mental or physical.