Coronavirus: stay at home Leave your home if it's necessary. It will help stop the spread of novel coronavirus & COVID-19
Sudip Bandyopadhyay 2013 Horoscope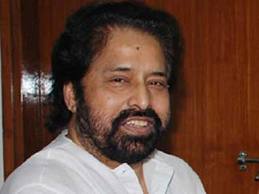 Name: Sudip Bandyopadhyay
Date of Birth: Wednesday, December 10, 1952
Time of Birth: 12:00:00
Place of Birth: Berhampore
Longitude: 88 E 15
Latitude: 24 N 6
Time Zone: 5.5
Information Source: Unknown
Sudip Bandyopadhyay 2013 Horoscope
Year 2013 Summary Horoscope
It would be advisable to maintain cordial relations with relatives. A health check is necessary. A prolonged illness is speculated. Sudip Bandyopadhyay's enemies will leave no stone unturned to harm Sudip Bandyopadhyay, so better to keep safe distance from them. Family members health may disturb Sudip Bandyopadhyay's peace of mind. Financial condition may not be good and Sudip Bandyopadhyay may get into debt. There can be expenditure and loss due to thieves and disputes. There will be disputes and disagreements with the authorities.
Dec 11, 2013 - Jan 01, 2014
This is a period of mixed results for Sudip Bandyopadhyay. In this period Sudip Bandyopadhyay will suffer due to mental stress and strain. Sudip Bandyopadhyay may face problem in Sudip Bandyopadhyay's business partnerships. Financially the period is not so good. Journeys will not be fruitful. Risk taking tendencies could be curbed totally. Sudip Bandyopadhyay can get into conflicts with Sudip Bandyopadhyay's dear ones so better try to avoid these kinds of situations. However, this is not a good period for love and romance. Sudip Bandyopadhyay should be very careful in love and relationship as it can bring disrespect and loss of honor to Sudip Bandyopadhyay.
Jan 01, 2014 - Mar 03, 2014
Sudip Bandyopadhyay will yield a lot of power, the likes of which Sudip Bandyopadhyay have probably not experienced before. On the personal front, Sudip Bandyopadhyay's loved ones will rely on Sudip Bandyopadhyay for providing them and comforting them. Sudip Bandyopadhyay will earn a lot of fame and recognition. Sudip Bandyopadhyay's mental energy will be great. Most importantly, things between Sudip Bandyopadhyay and Sudip Bandyopadhyay's spouse will be at their sweetest. Birth of a child is on the cards. Sudip Bandyopadhyay's subordinate shall extend their full support towards Sudip Bandyopadhyay. Overall this period will be very pleasant.
Mar 03, 2014 - Mar 21, 2014
A patchy domestic life may require more attention and care. It will be difficult to cope with family matters and tension. There will be disputes with the family members. There is possibility of death in the family. There may be heavy financial losses and loss of property. Money matters should be taken care of. Throaat, Mouth and eye diseases may cause trouble.
Mar 21, 2014 - Apr 20, 2014
This is not a very favorable period for Sudip Bandyopadhyay physically as well as mentally. Sudip Bandyopadhyay may suffer some problems related to Sudip Bandyopadhyay's health which may disturb Sudip Bandyopadhyay's peace of mind. Sudip Bandyopadhyay's enemies may try to blot Sudip Bandyopadhyay's image in front of Sudip Bandyopadhyay's family and friends so Sudip Bandyopadhyay are advised to stay away from them as much as possible. Health problems are very much possible during this period so Sudip Bandyopadhyay need to be very careful about Sudip Bandyopadhyay's health. Possibility of ill health to Sudip Bandyopadhyay's life partner is also there.
Apr 20, 2014 - May 12, 2014
Sudip Bandyopadhyay should avoid complacency and easy-going attitudes, tone down the flashier side of Sudip Bandyopadhyay's nature, and get back to old-fashioned hard-work in an attempt to succeed in life. Financially it will be a difficult period. Sudip Bandyopadhyay may have to confront theft, scandals and disputes during this period. Sudip Bandyopadhyay will find increased work-loads and heightened levels of responsibility at work. This is considered somewhat a bad period for health. Sudip Bandyopadhyay can face ear and eye troubles. Sudip Bandyopadhyay's life-partner can also have health issues. Sudip Bandyopadhyay's peace of mind will remain disturbed.
May 12,2014 - Jul 06, 2014
New areas Sudip Bandyopadhyay explore this year could be loss generating as there could be steady rise in expenses which might not yield direct gains or any long term position. There may be trouble from the enemies and legal problems. Sudip Bandyopadhyay will be able to continue with existing line of work & remain low profile and stable in Sudip Bandyopadhyay's outlook. The outlook for gain should be short term only. Medium & long term projects are better started. There may be problem s related to Sudip Bandyopadhyay's eyes. Sudip Bandyopadhyay's friendship with the opposite sex will not be cordial plans of making quick money should be scrutinized first. There can be problem to Sudip Bandyopadhyay's girl friend/ boy friend.
Jul 06, 2014 - Aug 23, 2014
This period is surely going to bring all the authority. A foreign connection will serve Sudip Bandyopadhyay well for a considerable duration, and they might just be the source of the extra unexpected income on the cards for Sudip Bandyopadhyay and power that Sudip Bandyopadhyay strive for. Keep up the tempo and believe in Sudip Bandyopadhyay's abilities, the year will see Sudip Bandyopadhyay off in a completely new position. Family atmosphere will be very supporting. A long distance travel will be rewarding. Sudip Bandyopadhyay will take interest in religion and perform charitable deeds.
Aug 23, 2014 - Oct 20, 2014
This is not the best period to begin new long-term relationships/ friendships. There could be vital issues in professional or personnel life which can cause anxiety. It's always better to be optimistic than to be pessimistic .There is also a contraction in love and feelings mostly due to which the satisfaction level would be poor. The chance of happiness in love is low. Birth of an issue may bring happiness in Sudip Bandyopadhyay's home. New relationships will have less than normal chances of taking off controversy and issues could come up. There may be diseases related to wind and cold. Good stability of mind is seen at the last phase of this period.
Oct 20, 2014 - Dec 11, 2014
Income or the position will be improved and gain of profits from work or the business activities is guaranteed. Defeat of enemies, increased property, gain of knowledge, favor from superiors and success can be expected during this period. Travels will be very useful this period will also make Sudip Bandyopadhyay human philosophical and profound. Sudip Bandyopadhyay will be able to balance professional and domestic commitments intelligently.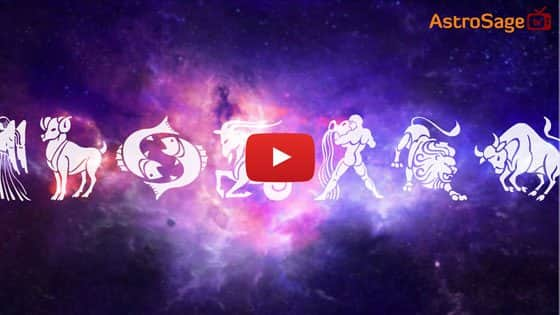 Buy Gemstones

Best quality gemstones with assurance of AstroSage.com
Buy Yantras

Take advantage of Yantra with assurance of AstroSage.com
Buy Feng Shui

Bring Good Luck to your Place with Feng Shui.from AstroSage.com
Buy Rudraksh
Best quality Rudraksh with assurance of AstroSage.com