Coronavirus: stay at home Leave your home if it's necessary. It will help stop the spread of novel coronavirus & COVID-19
Kuldeep Bishnoi 2013 Horoscope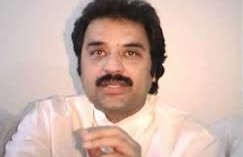 Name: Kuldeep Bishnoi
Date of Birth: Sunday, September 22, 1968
Time of Birth: 12:00:00
Place of Birth: Hissar
Longitude: 75 E 45
Latitude: 29 N 10
Time Zone: 5.5
Information Source: Unknown
Kuldeep Bishnoi 2013 Horoscope
Year 2013 Summary Horoscope
This is a time of action for Kuldeep Bishnoi. Unexpected gifts and gains will pour in from different sectors for Kuldeep Bishnoi. It gives the native career betterment and all round prosperity. Kuldeep Bishnoi's opponents will not dare to interrupt Kuldeep Bishnoi's way and Kuldeep Bishnoi will get Kuldeep Bishnoi's share of attraction and reputation. Kuldeep Bishnoi will get favor from rules, superiors and higher authorities. Kuldeep Bishnoi will have a sound health and physique. This year also indicates gain of vehicle.
Sep 23, 2014 - Oct 23, 2014
Kuldeep Bishnoi may get indulge into unwanted expenditure. Approach towards love, romance and life in general is not encouraging. Kuldeep Bishnoi are advised to be very calm and balanced in Kuldeep Bishnoi's approach towards different situations in life. Guesswork is not going to help Kuldeep Bishnoi in any field so it should be avoided. There will be health problems related to eyes, phlegmatic complaints and spleen. Kuldeep Bishnoi will create problems for yourself by uttering falsehood.
Oct 23, 2014 - Nov 14, 2014
Physically as well as mentally Kuldeep Bishnoi will be very courageous during this period. This is a good phase for Kuldeep Bishnoi's relatives especially Kuldeep Bishnoi's brothers will grow. Go for attempts in Kuldeep Bishnoi's career life as the success is assured. Gain of material things is also indicated. Kuldeep Bishnoi's enemies will not be able to plunk before Kuldeep Bishnoi. Kuldeep Bishnoi's desired will be fulfilled during this period. Kuldeep Bishnoi will come out as a winner.
Nov 14, 2014 - Jan 07, 2015
New areas Kuldeep Bishnoi explore this year could be loss generating as there could be steady rise in expenses which might not yield direct gains or any long term position. There may be trouble from the enemies and legal problems. Kuldeep Bishnoi will be able to continue with existing line of work & remain low profile and stable in Kuldeep Bishnoi's outlook. The outlook for gain should be short term only. Medium & long term projects are better started. There may be problem s related to Kuldeep Bishnoi's eyes. Kuldeep Bishnoi's friendship with the opposite sex will not be cordial plans of making quick money should be scrutinized first. There can be problem to Kuldeep Bishnoi's girl friend/ boy friend.
Jan 07, 2015 - Feb 25, 2015
Somehow, time and fortune will throw the spotlight at you, and Kuldeep Bishnoi's activities. It is high time that Kuldeep Bishnoi are given credit for Kuldeep Bishnoi's efforts and other recognize Kuldeep Bishnoi and look up to Kuldeep Bishnoi. Needless to say, Kuldeep Bishnoi's personal relations will get a boost. Children will bring happiness to Kuldeep Bishnoi. Journeys will be imminent and people will be eager to have a piece of Kuldeep Bishnoi. This period will cause Kuldeep Bishnoi to meditate and inquire about the truth the reality of human existence. There will be some costly and rare acquisition. Overall, this period will be highly rewarding.
Feb 25, 2015 - Apr 24, 2015
The period will not be awfully beneficial to Kuldeep Bishnoi. Kuldeep Bishnoi might face problems related to money matters. Tuning with Kuldeep Bishnoi's own people and Kuldeep Bishnoi's relatives may get disturbed. Give proper attention to our day to day pursuits. This is not a perfect time for taking any risk regarding business matters as the chances of loss are very high during this period. Health ailment of Kuldeep Bishnoi's parents can disturb Kuldeep Bishnoi's peace of mind. Kuldeep Bishnoi will not be able to fulfill Kuldeep Bishnoi's family's expectations.
Apr 24,2015 - Jun 14, 2015
Income or the position will be improved and gain of profits from work or the business activities is guaranteed. Defeat of enemies, increased property, gain of knowledge, favor from superiors and success can be expected during this period. Travels will be very useful this period will also make Kuldeep Bishnoi human philosophical and profound. Kuldeep Bishnoi will be able to balance professional and domestic commitments intelligently.
Jun 14, 2015 - Jul 06, 2015
This is a period of mixed results for Kuldeep Bishnoi. In this period Kuldeep Bishnoi will suffer due to mental stress and strain. Kuldeep Bishnoi may face problem in Kuldeep Bishnoi's business partnerships. Financially the period is not so good. Journeys will not be fruitful. Risk taking tendencies could be curbed totally. Kuldeep Bishnoi can get into conflicts with Kuldeep Bishnoi's dear ones so better try to avoid these kinds of situations. However, this is not a good period for love and romance. Kuldeep Bishnoi should be very careful in love and relationship as it can bring disrespect and loss of honor to Kuldeep Bishnoi.
Jul 06, 2015 - Sep 05, 2015
In this period Kuldeep Bishnoi will spend more on luxuries and comforts but it would be better if it is checked out. Kuldeep Bishnoi may face disappointments in love affairs and trouble in family life. Kuldeep Bishnoi's rivals will try to harm Kuldeep Bishnoi in each and every possible way so try to be more concerned when dealing with any kind of personal or professional matters. A worry related to health of Kuldeep Bishnoi's family members is on the cards. Though financially, it is not a bad period but still Kuldeep Bishnoi should put hold on over expanses. Get proper care of Kuldeep Bishnoi's own health.
Sep 05, 2015 - Sep 23, 2015
Kuldeep Bishnoi will be confident and positive during this period. Kuldeep Bishnoi will continue to wield power and authority either in government or public life. Short distance journeys are indicated which will prove to be beneficial. Kuldeep Bishnoi will spend money freely. Kuldeep Bishnoi and a close family member may suffer from ill health. Specifically it indicates sickness to Kuldeep Bishnoi's life partner, severe headache or eye complaints.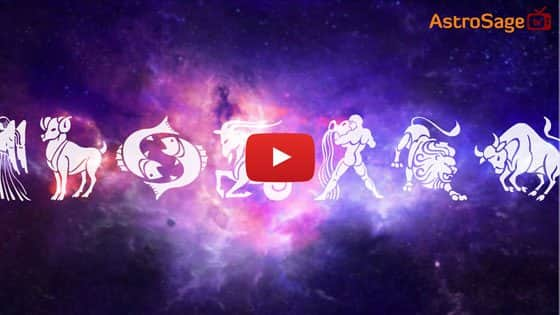 Buy Gemstones

Best quality gemstones with assurance of AstroSage.com
Buy Yantras

Take advantage of Yantra with assurance of AstroSage.com
Buy Feng Shui

Bring Good Luck to your Place with Feng Shui.from AstroSage.com
Buy Rudraksh
Best quality Rudraksh with assurance of AstroSage.com