Rahu Transit 2023
The entire Rahu Transit 2023 information is provided in this post by AstroSage. Here, you will learn how the speed of Rahu in 2023 will affect the lives of those born under all 12 zodiac signs and what the impact of Rahu's transit on your life will be. You will also be informed of the Vedic astrology-based forecast for the year 2023 along with this. Various aspects of your life, including your professional life, love life, married life, education, health, and career, among others, will be affected by the transit of the shadow planet Rahu in Pisces in 2023. Well-known astrologer Dr. Mrigank prepared this special transit result of Rahu Gochar 2023 while taking into account Rahu's special condition for the year 2023.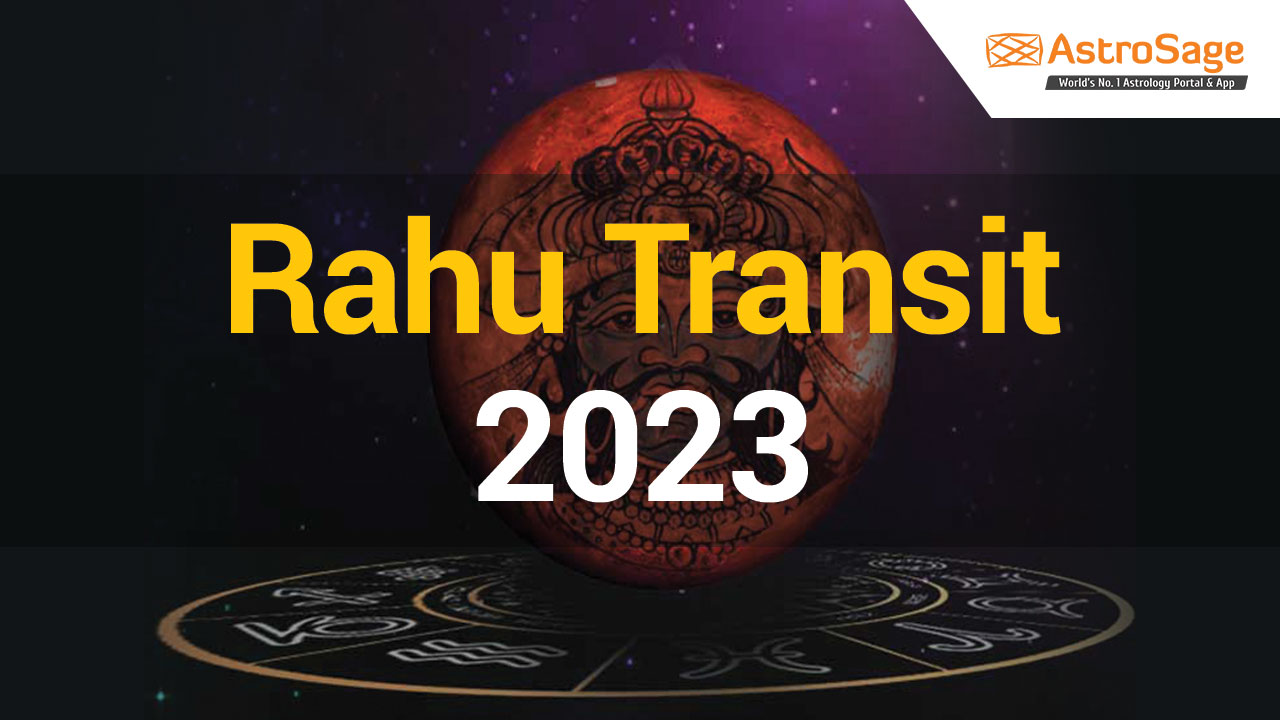 हिंदी में पढ़ने के लिए यहां क्लिक करें: राहु गोचर 2023
Talk to Famous Astrologers on Call & Know What 2023 Brings To You!
Rahu Transit 2023 Date
Saturn is the planet with the most debilitation according to Vedic astrology, while Rahu, which constantly moves retrograde and changes signs every one and a half years, is the planet that follows Saturn in the transit time interval. Because Rahu is also known as Shani Vat Rahu, it produces outcomes similar to Shani. If we talk about Rahu's transit in 2023, then up until October 30 of this year, Rahu will be present in Aries, which is governed by Mars. On October 30, at 2:13 pm, Rahu will come out of Aries and enter Jupiter ruled Pisces, in retrograde motion.
All Astrological Predictions Are Based On The Moon Sign: Know Your Moon Sign: Moon Sign Calculator
Rahu Transit In Vedic Astrology
In Vedic astrology, which includes the Sun, Moon, Mercury, Mars, Venus, Saturn, and Jupiter as complete planets, the Navagrahas have been given a prominent place. However, these two planets are referred to as shadow planets; Rahu is the first and Ketu is the second. In Vedic astrology, sometimes referred to as Hindu astrology by some, the spiritual and religious perspective of Rahu-Ketu is equally crucial. There is no physical existence for these shadow planets.
However, from a spiritual perspective, the scriptures make reference to a mythological tale known to us all as the Samudra Manthan. Rahu-Ketu is known as the intersection point of the Sun and Moon's circumambulation paths. The ocean was once stirred up between the Devas and the Asuras, with Mandarachal Mountain acting as the churner and Vasuki Nag as the rope. Lord Shri Mahavishnu ji gave it a base by taking its complete form, and then the gods and devils worked together to churn the ocean to produce a variety of gems.
The first thing that happened was that Halahal poison came out of it, which Lord Shiva swallowed to save the world. The gods and demons then shared the various gems, jewelry, and other items that they had acquired among themselves, and nectar eventually appeared, which caused a conflict between them. Because they both desired to obtain it first and become immortal, the gods took refuge in Lord Vishnu, who took the Mohini avatar and ordered the gods and asuras to sit in separate rows.
Asuras began offering nectar to the gods one by one after being captured by the illusion of Mohini's form. However, one asura named Swarbhanu changed his disguise and sat among the gods. As soon as He drank nectar, Surya Dev and Chandra Dev recognised him and informed Lord Mohini. He was immediately beheaded by Lord Vishnu with his Sudarshan Chakra. In this, the head portion was referred to as Rahu, and the torso was known as Ketu, but he survived the nectar's effects without dying. Since then, it eclipses the Sun, Moon, Rahu, and Ketu.
To Attain Success In Your Career & Education: Order Your CogniAstro Report Now!
Rahu spreads confusion through a person's life just like smoke does. The name Rahu means "expert in diplomacy," so those who possess Rahu's grace become experts in the fields of politics and diplomacy. However, Rahu is incredibly quick to change form and sharp-minded. This could deceive the person. If we discuss its advantages and disadvantages, it is a planet that has an immediate impact. It can instantly make someone wealthy. Rahu is also thought to be associated with snakes, therefore when someone has Rahu, they dream more about snakes. However, if it is placed in a center or triangle house with a Yogakaraka planet in the horoscope, it will become Yogakaraka and bring all success in life. It can also bring false hopes, superstitions, and blurred vision.
Rahu's influence is even greater in the current Kalyug. Rahu can have a greater impact on daydreamers and imaginative dish cooks. Additionally, this could cause the native to develop addictions. Rahu can also lead to any kind of bad addiction, illegal activity, gambling, intoxication, etc. On the other hand, Rahu also offers the task of spreading revolution and innovation, forgoing the prevalent stereotypes. Everything is dependent on where in your horoscope Rahu has transitioned into a beneficial planet. Rahu is typically regarded as the planet with the best fortune in the third house, sixth house, tenth house, and eleventh house. Rahu, who is present here, honors the person. It makes you earn money, gives the person strength of character and victory against opponents.
Rahu immediately amplifies the effects of the house it occupies in the horoscope, so if it is fortunate, it can magnify the positive impacts; similarly, if it is unlucky, it can increase the negative effects. Rahu has the characteristic of acting appropriately if the planet it is positioned within the horoscope or the planet whose influence is upon Rahu is weak in the horoscope. We are currently residing in an information technology era. This is another gift from Rahu Maharaj Ji since it makes life more technically efficient. It sets one apart from conventional thinking and makes them revolutionary and unconventional and it bestows generosity.
In addition, Rahu has control over media, technical resources, and other things. Rahu, which was once believed to be an unlucky planet, has evolved into a representation of innovation in life as a result of the discovery of numerous previously unknown truths about it. Rahu's grace can grant a person every achievement in life if it is accepted in the proper manner. Continue reading this article to learn how your zodiac sign will be impacted by Rahu's transit in 2023.
AstroSage Brihat Horoscope For All The Valuable Insights Into The Future!
Rahu Transit 2023 Predictions
Rahu Transit 2023: Aries
Rahu Maharaj will continue to transit in the first house of the Aries sign, which is where he began the year. Rahu will somewhat cloud your judgment if you stay here, and you'll be hurried in whatever you do, which could lead to mistakes in some of your work for which you'll have to regret later. You won't take your close friends for granted and will treat yourself like an emperor.
You might wind up fighting with someone in such a circumstance, so use this time wisely. It will be crucial to exercise caution because there might be educational challenges that students must overcome as well as a real possibility that they could lose money. The effect of Guru-Chandal Dosh will then impair your health, your ability to think clearly, your marriage, and your business, therefore you must be vigilant between May and August.
On October 30, Rahu will enter your twelfth house and increase the likelihood of international travel, according to Rahu Transit 2023. You will actively engage in religious activities, but you will just use your outside thoughts. Your expenses could go up significantly, yet this period may also bring you some significant successes for you.
Remedy: You should donate black sesame seeds on Saturday.
Rahu Transit 2023: Taurus
Beginning this year, Rahu will be positioned in the twelfth house from Taurus' zodiac, where it could continue to dramatically raise your spending. Rahu is said to make you a reckless spender in this position. You might make impulse purchases that could lead to mental health issues. You could face legal repercussions if you don't go in the right direction. Physical problems could occur during this period, forcing you to frequently visit the hospital. If Rahu is in a favorable position in your horoscope, it can also motivate you to travel overseas.
The end of April to the middle of August will see the effects of Guru-Chandal Rahu's Dosh, which could cause problems with your health and problems with defamation to come to light, according to Rahu Transit 2023. Jupiter will come and meet Rahu on April 22. Look after them as best you can. On October 30, Rahu will make a transit through your zodiac's eleventh house, which will have very favorable effects for you. Your aspirations will come true. This Rahu can also motivate you to travel internationally if it falls in a favorable place in your horoscope.
There will be a revival of long-buried desires, and they will be satisfied. Your initiatives will have a possibility of succeeding. There will be opportunities for good financial gains, and now is the perfect moment to accomplish goals you've had for a while. Politicians will also be successful, and their opponents will pay for it later.
Remedy: To seek Rahu planet's blessings, you should chant Rahu Mantra.
Rahu Transit 2023: Gemini
For Gemini folks, Rahu is transiting in your eleventh house at the start of this year, which has long since made many of your aspirations come true. You hold a respectable position in society. There is a good chance that your social circle will expand. Rahu's placement in your eleventh house for the majority of this year will also make you quite socially engaged. You will take an active part in the society's projects. You will take an active part in the society's projects. You will promote your name in public talks, whether they be in the political or social spheres.
You will make good progress at this time. The financial situation will improve throughout this period. The period from the end of April to the beginning of August may be a little difficult due to Guru-Chandal Dosh influence, but you won't have too many problems. Rahu will then enter your ninth house on October 30.
There is a chance that your workplace will undergo some changes, but you will be able to build a strong position on the basis of your diligence and receive praise for your work. You will manage to complete the work easily that would be challenging for others. Because you will be too preoccupied with your profession and risk marginalizing your family as a result, you will have to deal with some difficulties in your home life, but overall, you will make progress.
Remedy: Must feed green fodder and whole Moong lentils to the mother cow on Wednesday.
Rahu Transit 2023: Cancer
By the end of October 2023, Rahu will move into the ninth house from the sign of Cancer. Your maturity will develop over this period, which will affect how much you value your employment. In your line of business, you will succeed. Your diligence will speak for itself, and whatever diligence you put forth will be evident to you. You will prefer working in front of the camera rather than behind the scenes, and you will anticipate receiving significant pay for the amount of labor you put in.
Despite the fact that you won't be able to get to know him completely, you will still get a lot of respect throughout this period. There are chances that your effort will be successful, and you'll maintain your position as a leader. Ups and downs in the job are possible between April 22 and August 28. Anything that could cause controversy should be avoided. By entering your zodiac sign ninth house on October 30, Rahu will have an impact on your luck. Long distance travel and ganga bathing will be possible. There will be a possibility of traveling abroad more likely, and if you have already made an effort in this direction, you will succeed. However, during this time, your relationship with your father could suffer and his health might even deteriorate. This is something you must manage.
Remedy: You should feed milk and biscuits to stray dogs.
Rahu Transit 2023: Leo
For Leos, Rahu will be camped in your ninth house at the start of this year, influencing your destiny and your father's relationship. As a result, it's possible that your father will receive a lot of respect during this time. He can accomplish his tasks with his words, but his relationship with you could suffer. He might not be in the best of health. You will endeavor to go forward rather than relying on luck, and only then will you be successful. You'll suffer if you rely solely on fate. Your likelihood of making a long distance trip will be very high in this situation.
The Guru-Chandal Dosha's effects could cause father's health issues to worsen between April and August 2023. You could experience bad luck, which could ruin your ongoing job. Because of this, you need to exercise some patience now. Rahu's entrance into your eighth house will occur on October 30. Your health and your work could suffer at this time. So you have to take care of yourself. Don't borrow or rent a vehicle. Drive carefully and consider your investment decision 100 times before making it since you are more likely to lose money or lose all of your money if you do so. Do not lend money to anyone at this time by allowing yourself to be duped by someone; otherwise, it is unlikely to be returned.
Remedy: If life continues to present problems, perform Rudrabhishek on Sunday.
Rahu Transit 2023: Virgo
For Virgo natives, Rahu will be seated in your ninth house at the start of this year. Rahu's prolonged stay in the eighth house must have precipitated a rapid, significant change in your life that is still occurring and will continue to occur in the future. Additionally, you can learn about some unexpectedly good profits and losses. For the in-laws' side, this time will be advantageous. They'll thrive, and you'll have a lovely relationship with them. You'll have plenty of chances to visit, sit, and talk with your future in-laws. Your mind will be very much on betting, gambling, and lotteries in this situation, but before making any investments, carefully consider your options because if you don't, you'll have to be prepared to lose money instead of making it.
When the Rahu-Guru Chandal Dosh forms in the eighth house between April and August, your health might deteriorate and your difficulties with illness could worsen. If you are not vigilant during this time, a serious illness could develop, therefore you should exercise considerable caution and care. On October 30, Rahu will enter your seventh house, which will have an impact on your marital life and make your life partner a bit autocratic, predicts Rahu Gochar 2023 (Rahu Gochar 2023). At the same time, you will begin keeping your thinking distinct from your religious beliefs rather than adhering to them.
Remedy: You should chant the Beej Mantra of Mercury.
Is Raj Yoga In Your Horoscope? Know It Now Through Your Rajyoga Report!
Rahu Transit 2023: Libra
Beginning this year, Rahu will be in your seventh house, which will have an impact on your marital life and commercial partnerships if you were born under the sign of Libra. Rahu is causing an up-and-down condition in this marriage. In your company, you are already feeling more autocratic than ever, and you will in the future as well. You will frequently make decisions without giving them much thought, which could result in profits for your company but also in losses that can occur abruptly.
Additionally, you will need to exercise caution with your business partner because they will likely be thinking about a lot of things at this time. Being cordial with them can help you and advance your business as there could be some alienation between the two of you that might cause issues. Guru-Chandal Dosh will be very active from the end of April to the end of August, therefore you should take extra precautions in your marriage during this time.
Any debates or arguments with the spouse should be avoided. Take the way of mutual agreement if at all possible, or seek guidance from an experienced professional or a house elder, or carry out any work with their consent. The spouse could also experience health issues. Remember that business will experience ups and downs throughout this period. You must exercise patience. Rahu will transit your sixth house after October 30. You'll get off to a solid start from here. You'll achieve success in anything if you put effort into it. The odds will be in your favour. You will succeed in things involving the court and the courtroom.
Remedy: On Friday, offer cosmetics in a Goddess temple.
Rahu Transit 2023: Scorpio
Rahu placement in your sixth house at the start of this year will shield Scorpio natives from any difficulties. It's not that you won't encounter illnesses, debt problems, or enemies; all of these things still stand a chance of happening, but Rahu will help you overcome them all and move forward. You won't be frightened of anything, and as you move through life, your personality will grow and you'll be able to recognise yourself as the kind of person you want to be.
You'll hold a stronger position inside the company. The people on your maternal side can also be a fantastic source of income for you. This could present opportunities for international travel. The health will be weak from the end of April until the end of August. In this period, a health issue of some kind will astonish you and appear out of nowhere. As a result, you must seek medical help right away if you experience any symptoms.
Your intelligence will advance on October 30 when Rahu enters your fifth house, according to Rahu Transit 2023. Due to Rahu's complete influence on your brain, you will make important decisions and your decision-making skills will be sharp. This will be the time to pay attention to your kids because they might slip into bad company and act inappropriately as a result, so be sure to watch out for them. Love relationships will do very well at this time. Love affairs will have their romantic moments, and the connection will be intense. Although students could have some difficulties and problems in life, their minds will be sharp. Those who have read it once will recall it vividly. They will be able to see how this will enhance their schooling.
Remedy: Shri Durga Chalisa recitation on a regular basis will be helpful for you.
Rahu Transit 2023: Sagittarius
Rahu, who is already seated in the fifth house, will be noticed having an impact on Sagittarius people's
fifth house
at the beginning of this year. This is the house of intelligence and thinking. Rahu's influence on it will cause you to act on fantasies that no one could have ever imagined. Even if putting them into practise will be challenging, you will be seen making every effort to accomplish them. It will be important to give the kids just the right amount of attention at this point to prevent them from spoiling the company; else, things could go out of control. Love relationships will flourish during this time. You will have the opportunity to express to your loved one everything on your mind. With no thought of holding back, you will speak everything aloud. Additionally, your loved one will give you their unwavering support and be seen loving you as well. This is a fantastic time to get married if you want to be with someone you adore. Your love affair will mature and your relationships will be solid, but students could still experience difficulties. They will have to work extremely hard to stay focused on their academics. It will be more difficult between the end of April and the end of August. Any stomach-related illness can make your difficulties worse during this time. There is a chance that your health could decline as a result of unbalanced nutrition. Rahu will transit your fourth house on October 30th, according to Rahu Transit 2023. You might experience some family conflict during that time. You will, however, experience other joys.
Remedy: Keep seven different types of grains for the birds to eat.
Rahu Transit 2023: Capricorn
Rahu will transit through your fourth house at the start of this year if you were born under the sign of Capricorn. Your life might have ups and downs during this time. Family ties will start to deteriorate. It will take a lot of work on your part to bring peace to your family life, because there may be some turmoil there. As a result, you must work quietly, patiently, and make an effort to comprehend and explain even the most complicated concepts. During this time, situations of isolation may also occur.
The health of your mother might experience ups and downs, but you can still be successful in buying the house throughout this time. Be very careful and pay close attention to every activity in the house from the end of April to the beginning of August since there could be a significant uptick in family life during this time. After October 30, according to Rahu Transit 2023, Rahu will move into your third house. Rahu will offer you strength here. You will enjoy taking chances in business and moving forward, which will lead to your success. If you're a sportsperson, this is the time when your talent will grow. People will respect you. You'll be in good financial shape. Rahu's transit through the third house will bring you great success and improve your standing in your line of employment.
Solution: On Saturday, you should donate black sesame seeds to a shrine.
Rahu Transit 2023: Aquarius
For Aquarius inhabitants, Rahu will enter your third house at the beginning of this year and remain there for the majority of the year, giving you the courage, might, strength, ability to take risks, a solid grasp over your adversaries, etc. You'll be successful in anything you set out to do. Rahu will make a way for you. Your siblings could offer you helpful support, but they might be struggling as well.
In such a case, do everything in your power to assist them. There will be more short-distance travel, which will make you more busy and in a rush. You'll be able to rely on your coworkers for solid support at work. Some issues could arise as a result of Guru-Chandal Dosh from the end of April to the end of August. You might experience problems at work because of conspiracies or tricks your own coworkers might pull on you. While travelling, you'll have difficulties, and it won't turn out well, but after October 30, Rahu will transit in your second house, according to Rahu Transit 2023. You can then enjoy delicious cuisine. Your financial situation will start to improve as you become more active financially and experience a sudden increase in your desire to earn money. However, there might be some issues and conflicts in your family life. If you are patient with them, you will eventually overcome them all.
Remedy: To receive the auspicious result of Rahu, one should keep a tin ball with him.
Rahu Transit 2023: Pisces
Rahu, the planet of wealth, will be placed in your second house at the beginning of this year for Pisces natives. However, the more distant you become from your family, the closer you become to wealth and the more wealth you receive. Rahu positioned here will only be able to provide you one of the two things, therefore you should strive to come to an amicable agreement carefully otherwise you'll start to feel cut off from your family.
You must be aware of health-related issues because an unbalanced diet or eating habits can also have a negative impact on your health. The need for eyeglasses could also arise because of poor vision. Due to Guru-Rahu Chandal Dosh, family issues that disrupt the tranquility of the family can occur from the end of April to the end of August. You should do your hardest, be persistent, and take action in order to prevent this situation. Your position in the family will rise.
Rahu will move from your second house to your own zodiac, or first house, on October 30th, according to Rahu Transit 2023. They'll liberate you from sentimentality and hone your practicality. You'll begin making your own decisions and gaining a lot of self-assurance, but there's also a chance that you might start acting a little autocratically and without regard for others. You will receive everything from the upcoming Rahu transit if you avoid this circumstance.
Remedy: If possible, try to have your meal in the kitchen and donate black sesame seeds in any temple on Wednesday.
For Astrological Remedies & Services- Visit: AstroSage Online Shopping Store
Thank you for staying connected with AstroSage!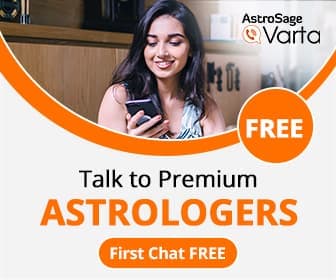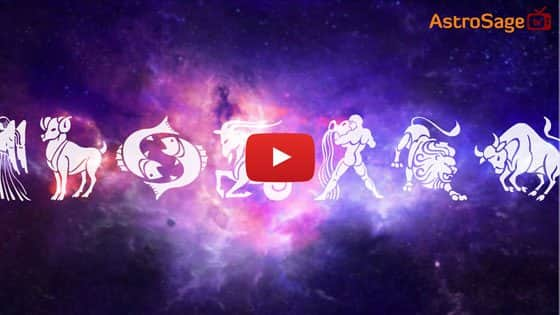 Buy Gemstones


Best quality gemstones with assurance of AstroSage.com
Buy Yantras


Take advantage of Yantra with assurance of AstroSage.com
Buy Feng Shui


Bring Good Luck to your Place with Feng Shui.from AstroSage.com
Buy Rudraksh

Best quality Rudraksh with assurance of AstroSage.com