Ox Chinese Horoscope 2018
Referred to as the year of Wood Dog 'Wu Xu', 2018 will bring in noticeable changes in the life of people belonging to the Chinese Zodiac OX. As per the Chinese Zodiac Prediction for Ox, it is advised to take up the challenges that come your way because the same are expected to bring good luck for you. OX Chinese Horoscope also reflects blessings showered by numerous auspicious planets and stars. As Ox, ensure not to stress out, both physically as well as psychologically. Taking a lot of stress might make you feel disheartened and demotivated. Make room for some excellent rejuvenation by spending quality time with your family and friends.
The Yellow Dog, known to be the ruler of 2018, will witness the Ox gaining instant support and respect from everyone around. There's no doubt on the fact that both, dog and bull are absolutely simple with no signs of enmity for each other. People belonging to the Chinese zodiac OX will indeed enjoy numerous victories in the year 2018. However, there are chances that a lack of confidence might turn things unfavourable for people under the sign of the OX in the year 2018. One of the most important things that need to be considered by the Oxen is that they need to enter into an active lifestyle and bid farewell to the inert lifestyle. Additionally, to ensure a positive influence of the constellations, it is quite important to hop onto new projects.
2018, the year of the Dog is bound to kindle the creative instinct of the Ox. So, whether it's the design, art or aesthetics; the Ox would stand out from the crowd. You will be highly inspired throughout 2018. Travelling is expected to hone the creativity among the people belonging to the Chinese zodiac OX as they'll find an opportunity to meet individuals who've created a niche in their respective fields.
Career/Professional Life
The year of the Dog, 2018 will turn out to be a busy period for people belonging to Chinese zodiac OX. There are chances that business partnerships may break. Hence, stay extra cautious when it's about building/maintaining a professional relationship with your business partner. It is advised to maintain a healthy gap between friendship and partnership. Doing this would save you from entering into a problematic situation while communicating with your fellow entrepreneur. If you're an associate, continue delivering excellent work as the same would help you in maintaining a good reputation among your seniors.
The OX Chinese Horoscope 2018 also shows signs of an excellent time for Civil Servants. Also, if you have a female boss, then she'll be pleased with your performance. There are times when you might have to face certain professional challenges. It is here that help rendered by a colleague will turn to be of immense help. Try and avoid getting involved in specific situations as there are chances for a rise in disputes which might turn severe. On the professional front, the Ox will emerge as successful if he/she takes regular breaks during a monotonous work regime that's loaded with stress and hard work.
Education
When it's about the field of education, 2018 will not be that good for students belonging to the Chinese zodiac OX. They are expected to invest an additional amount of time and effort for excelling in academics. Students may easily get distracted. Hence, it is pivotal for them to come up with innovative plans for keeping themselves on track during studies. While a little help is likely to come from your mates, don't expect them to shower all their knowledge upon you. 2018 will have your seniors helping you out in handling multiple challenges on the academic front. You can seek assistance from your seniors when it comes to understanding a tough topic in any of the subjects. Additionally, you can even sit down for a discussion with your seniors regarding the questions that were a part of the previous years' examinations.
For students belonging to the Chinese zodiac OX, being focused is the key to academic success. It is advised to do certain exercises that will play a vital role in increasing your concentration during studies. Handling any topic (simple or complex) with a carefree attitude would make you lose important marks and may even lead to a considerable academic downfall.
Love
According to OX Chinese Horoscope 2018, the love life of Ox natives will flourish in the year of the Dog i.e. 2018. All those single will be able to find the best life partner who might be from a similar education and family background. According to Fengshui, 2018 will bring luck to all those who are in love with their partners. It will be a great time period to present gifts to your partner. You can get in touch with your friends for innovative and cost-effective gifting ideas. While expressing love for your partner, it is utmost important to refrain from being over-emotional as the same may lead to problems between you and your partner. Provide a healthy space to your partner in addition to understanding the real significance of mutual distance within a romantic relationship. 2018 is also a great year for spending some cosy holidays with the person you love the most. Jot down a list of the most romantic destinations across the globe and make arrangements to take your partner for a romantic getaway. Doing this would not only grow the bond of love between the two of you but even make you fall for each other, all over again.
Health
2018 will not be a favourable year for Ox natives when it comes to the field of health. You might face problems pertaining to your back and neck. Also, there are high chances of certain mishaps or accidents. Senior citizens who're suffering from age-related diseases like joint pains, diabetes etc. must receive proper treatment and get cured on an immediate basis. If you're an adult in your mid-40 or early 50's, keeping a tab on your exercise routine is a must. However, stay away from heavy exercising as this might lead to specific health issues. Enjoying a sound sleep is a beneficiary tip for Ox natives. Lack of proper sleep might make you vulnerable to a wide range of sleep-related diseases like insomnia, restless legs syndrome, sleep apnea and many more. The year 2018 will expect you to stay away from stress. You can conveniently try new means of de-stressing yourself. Chit-chat with your friends, go shopping, watch your favourite movie etc. to free yourself from unwanted and hazardous stress. OX Chinese Horoscope 2018 also warns you about getting ruled by constant anxiety. Keeping nervousness at bay will save you from a large number of disorders related to your mental health.
Family
When it's about the family, 2018 will have Ox natives discussing the family-matters with each other. Doing this will undoubtedly improve the bond of love amongst the family members and allow them to accept the situations; both negative as well as positive ones. As a vital member of a big/small family, you shouldn't hesitate from sharing events related to your life. While the year is favourable for families, it is absolutely essential to look after the health of elderly people residing in your home. Don't neglect the fact that these elderly people are the real pillars of your family and seeking their advice on important issues will aid you in making wise decisions. The year of the Dog i.e. 2018 will also have the family members inclined towards making changes to things around them. For example, some major areas that they'll intend to modify include the garden area, the house interiors/exteriors or shifting to a different house altogether. It is here that the family members will serve as a great sigh of relief and provide valuable inputs that would combat any kind of confusion related to their ideas or opinions. As an Ox native, avoid ignoring your state of health. Make regular appointments with your family doctor and get yourself checked for any ailments.
Finance
All Ox natives will witness a commendable stability in their finances in the year 2018. The planetary movements direct you to perform all your transactions very carefully. If you're thinking about applying for a loan, then make sure to submit all the required documents as the failure to do so might incur heavy financial loss. The unfavourable movement of the stars in the Chinese zodiac Ox will expose the Ox natives to major expenses with no signs of saving money. Your expenses are bound to overshadow your savings and hence you need to be extra cautious when it comes to spending a specific amount of cash on a particular purchase. Those of you who're still able to earn a hefty sum of cash must ensure to receive expert advice on investing a particular amount in order to receive the expected ROI (Return on Investment). Don't take money-related decisions in a haste. Rather, wait for the favourable time to take important steps related to finance. A small wrong decision can deprive you of a good ROI. As 2018 progresses, the Ox natives would get engaged in spending money on their family. Here, it is imperative to understand the significance of saving money. Refrain from spending extravagantly on things that aren't essential at all.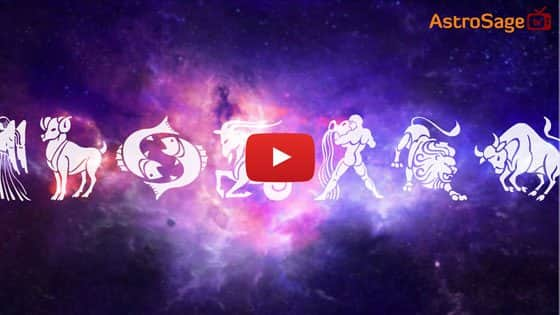 Buy Gemstones


Best quality gemstones with assurance of AstroSage.com
Buy Yantras


Take advantage of Yantra with assurance of AstroSage.com
Buy Feng Shui


Bring Good Luck to your Place with Feng Shui.from AstroSage.com
Buy Rudraksh

Best quality Rudraksh with assurance of AstroSage.com