Horse Chinese Horoscope 2018
Holding the seventh position in the Chinese Zodiac, Horse is the zodiac animal for those who are born in these years viz: 1930, 1942, 1954, 1966, 1978, 1990, 2002, 2014 and 2026. People with Horse as their Chinese zodiac sign are clever and quick-witted. However, they can be hot-tempered under certain situations. If you too belong to the Horse Chinese zodiac, then the year 2018 will bring good fortune. If you invest wisely, then there are excellent chances of making a huge profit. From career perspective, luck will accompany you. All you need to do is simply stay headstrong at your workplace.
Throughout the Year of the Dog i.e. 2018, people with Horse as their Chinese zodiac sign can expect a brilliant fortune. Just love what you do and nothing can stop you from achieving tremendous amount of success. As a Horse native, you love experimenting with things and your hardwork will always keep you ahead of your competitors in the year 2018. Also, you must focus on bringing positive changes for each and everyone around you. In the year 2018, Horse zodiac sign natives would go ahead and take up numerous initiatives for executing a task successfully. As a Horse native, you'll be stay energetic throughout the year due to the Yang energy, which is vibrant, aggressive and utmost positive. According to the Chinese Horoscope of Horse natives, you are a self-centred person and your excellent energy would allow you to succeed in all domains of life in the year 2018. The things that you need to focus on, include peace, compassion and harmony. In addition to this, you should adhere to all the rules and regulations in order to attain your personal as well as professional goals. All in all, 2018 will be a promising year for Horse natives. You'll be able to maintain a good rapport with people around you.
Career/Professional Life
As Horse zodiac sign native, you'll remain full of energy and passion throughout the year 2018. Additionally, you'll also be able to strike the right balance at workplace. Make sure not to take control of everything at work as doing the same may cause you professional harm. The year 2018 will also get you new opportunities for promotion, power and fame. You'll be able to deliver excellent performance at work and would also receive a commendable salary hike. With Horse Chinese Horoscope 2018, you'll receive the blessing of the auspicious star named Jiang Xing, which depicts power and support from the colleagues. You'll be able to showcase your professional skills in an impressive manner and would serve as the perfect fit for an overseas business tour, an overseas education program and immigration. Another auspicious star named Tian Chu would ensure that you receive an impressive salary as a worker. Plus, you'll also receive exciting salary hikes. In 2018, you'll be prone to professional disputes. Hence, it is vital to sign any contract only after going through the clauses and other terms and conditions very carefully. The influence of the inauspicious star named Yang Ren might make you encounter multiple downfalls on the career front. Therefore, do not take anything for granted when it comes to taking a decision regarding career.
Star Rating: 4/5
Education
In 2018, all Horse zodiac sign natives would remain highly enthusiastic regarding their education. It is important for you to stay balanced and focused regarding your academics. Make continuous efforts to understand the chapters instead of simply mugging the topics. Students belonging to the Horse Chinese zodiac sign should refrain from getting nervous during their examinations as this might interfere with their performance. It is suggested to approach problems with a positive outlook rather than simply giving up. As a noble individual, Horse natives would receive recognition for a wide range of merits. 2018, being the Year of the Dog will ensure that the traits of a Horse native are being applauded. As a student, in the year 2018, you'll achieve everything that you have been trying to achieve all these years, predicts Horse Chinese Horoscope 2018. The one thing that needs to be kept in mind is that success will be achieved only after putting in a lot of hard work and dedication. You need to focus on your studies and abstain from getting distracted in any way. All in all, nobody would be able to overshadow you in terms of academics, in the year 2018. The Year of the Dog will ensure to remove all your obstacles.
Star Rating: 3.5/5
Love
In the year 2018, the love life of Horse natives would be quite amazing. Although goodness would be encompassing your romantic relationship, some minor temptations might disrupt your love life. It is recommended not to give in to these temptations and refrain from entering into a relationship that is built out of mere attraction. The year might also witness you overseeing your partner due to tremendous work pressure and a whole lot of focus on career. However, this is the period when you would be sensuous to the fullest. All you single Horse natives are likely to settle down with a partner of their choice during this year. In addition to this, there is some possibility of facing emotional problems pertaining to romantic relationship. You might quarrel with your lover very frequently. If you've had a glitch in your love relationship, then the same might get fixed during this year. As a passionate lover, you; the Horse native would build an instant connect with a new romantic partner and enjoy fun moments with him/her. All in all, you'll be good at communicating your love interest in an individual and would be able to build a long-lasting romantic relationship in this year.
Star Rating: 2.5/5
Find your perfect match with the help of Chinese Astrology: Chinese Compatibility
Health
The year 2018 will bring poor health for all Horse natives. You're likely to meet with an injury or may even bleed. It is recommended to have enough sleep and avoid indulging in extensive labour. Since you'll be prone to accidents at workplace, it is advised to watch your personal safety first. If you're fond of animals, make sure to minimize contact with animals during this year as the same might cause you any kind of illness. Additionally, if you're pregnant this year, then look after your health in the right manner says Horse Chinese horoscope 2018. Make sure to consume a balanced diet as this will keep all the diseases at bay and you'll stay fit and healthy. Do more exercise as this will improve your stamina and enable your body to fight any kind of infections. Also, keep a good check of your stomach and digestive system as this year you may have to face diseases related to the same. The general health of the Horse natives would undergo a large number of ups and downs. Hence, it is advised to meditate and watch your diet very carefully. Make every possible effort to stay away from all sorts of stress as it can affect your health.
Star Rating: 2.5/5
Family
Talking about the family relationships of Horse zodiac sign natives in the year 2018, well; you'll have a cordial relation with each of the family members. In this year, you'll seek support from close friends and relatives. It is recommended to give ample time to your parents and you should look after them in the best possible manner. In 2018, there are chances of losing an argument with a family member or you might also lose a dispute or a lawsuit with someone who's quite close to you. 2018, the Year of the Dog will ensure that your family peace isn't ruined due to some or the other kind of minor as well as major issues or unnecessary arguments. You'll be able to resolve matters associated with inheritance in a way that you'll benefit to the fullest as compared to other members in the family. In this year, there is a clear possibility of you abandoning your home for a business trip that can last from a few months to numerous years. The chances for such a situations are during the first half of the year of the Dog i.e. 2018. On receiving such an offer, Horse horoscope 2018 suggests to seek advice from your family members before making a final decision.
Star Rating: 3/5
Finance
In the Year of the Dog i.e. 2018; you'll be blessed with a stable luck for income on the professional front. There will be remarkable increase in your financial expenses. You'll be expected to use your creativity for improve the annual income in a commendable format. The year 2018 will see you becoming a leader in managing the inflow of cash. The first half of 2018 would not be favourable for the Horse natives from the perspective of finances. You'll find it tedious to run your family during this time period. However, Chinese Horoscope 2018 says, by putting in an incredible amount of hardwork at the workplace; you'll be able to earn a hefty sum of cash within a short duration. If you're thinking about investing in something, then this is the year in which you can proceed ahead with the same. It is also advised to spend some cash on bringing about noticeable improvement in your professional personality. Doing this would aid you in pursuing your academic goals in a brilliant way. Just remain down-to-earth and deliver best performance at the workplace. This will definitely impress your senior officials in the first place and you'll be able to receive an impressive hike in your salary.
Star Rating: 3/5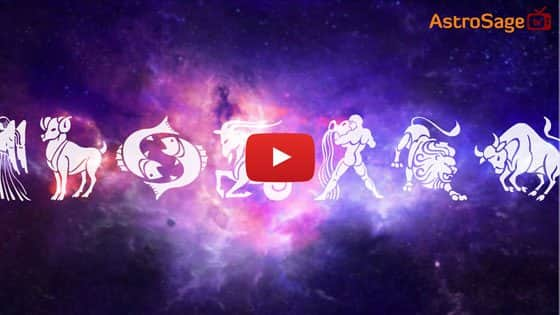 Buy Gemstones


Best quality gemstones with assurance of AstroSage.com
Buy Yantras


Take advantage of Yantra with assurance of AstroSage.com
Buy Feng Shui


Bring Good Luck to your Place with Feng Shui.from AstroSage.com
Buy Rudraksh

Best quality Rudraksh with assurance of AstroSage.com